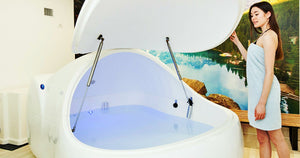 Negative emotions often cause people to eat when they are bored, angry or already full. Improving your emotional intelligence will help you make smarter food decisions, eat healthier and better manage your weight, Too often we consume food mindlessly rather than taking a breath and consciously thinking through our options. So how does Epsom Salts come into this? Leading psychologist, Dr. Susan Albers, recommends a variety of simple practices to increase mindfulness: Enjoy an Epsom Salts soak: add two cups of Epsom salt and half a cup of olive oil into warm bathwater and soak for 15 minutes. "Soothing water therapy, which has been...
---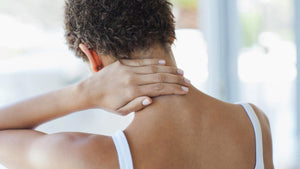 Fibromyalgia is a chronic pain condition with symptoms of depression, fatigue and sleep disturbance. But pain in the form of headaches, leg cramps, joint and muscle pain is the most common symptom. "Since fibromyalgia is characterised by a hyperactive stress response, anything that we can do to activate the opposite reaction in our bodies by generating a relaxation response can reduce symptoms. One easy way to do that is with topical magnesium lotions or soaking in magnesium enriched water. " Nearly all fibromyalgia sufferers are deficient in magnesium. Studies have found a correlation between decreased magnesium levels and fibromyalgia symptoms...
---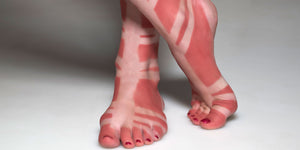 As summer heats up, you might want to pick up some Epsom Salts. Beauty experts say it can help brighten your skin before you go out in the sun, soften it afterward and get your feet ready for sandals season. For beach season exfoliate before going out in the sun to rev up circulation, facilitating the elimination of toxins or impurities that may be trapped in the skin. Your skin will be left luminous, smooth and soft in texture allowing for better absorption and easier application of sunscreen. Read more about beauty benefits of Epsom Salt here: The Beauty of Epsom Salt....
---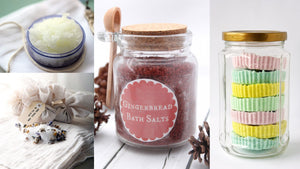 Many of you will know about the minimalist or frugal living movement and here at the Epsom Salt Co we have put together some easy and cost-saving ideas for gifts made with love. Beautiful Room Spray In a 500ml spray bottle mix 1 teaspoon of  Epsom Salts, 10 drops of your favourite essential oil - why not try Frankincense, cinnamon or citrus for that special Christmas scent - and top up the bottle with water. No nasty chemical, just a lovely fragrance. Make a handwritten label and tie some ribbon around the neck of the bottle or gift wrap. Cupcake Bath Bombs (Makes...
---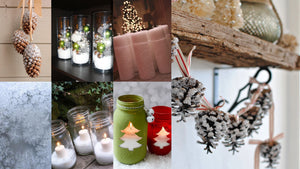 Christmas is Almost Here! Who would have thought that Epsom Salts could be used to make Christmas decorations? Here are some delightfully simple and affordable ideas for decorating your home this season and the kids can help too.   The Humble PineconeCollect some small cones and paint the tips or just the top half with craft glue and sprinkle them generously with Epsom Salts. Once dry hang on your tree with some metallic thread or ribbon, make a garland or just display in your favourite bowl or basket. Mantlepiece DisplayFill glass vases one quarter full of Epsom Salts and top...